Abstract
Objective: Racial minority groups are often assumed to support equal opportunity policies, with most research focused on biracial contexts between Whites and Blacks. With a unique opportunity to study richer contexts from California's 2020 elections, we test whether Latino voters supported ballot measures associated with equal opportunity. Methods: Using data on vote choice for Propositions 15 (raising commercial property taxes) and 16 (repealing prohibition of affirmative action) from a post-election survey of California registrants, we use logistic regression to test whether Latino support for equal opportunity policies is higher than that of Whites. Results: For both propositions, while Latino support was higher than White support, it was not statistically different when controlled for partisanship. Conclusion: There is little evidence to suggest that California Latinos support equal opportu- nity policies more strongly than White voters. This lukewarm support may explain the fates of both propositions in the election.
Content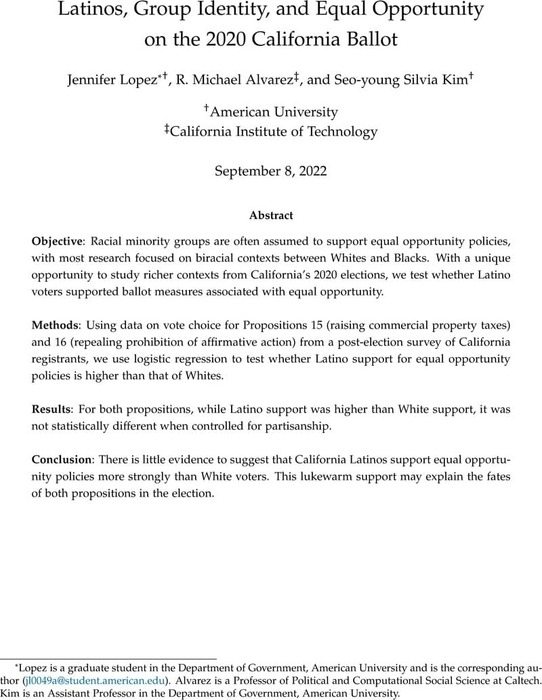 Supplementary material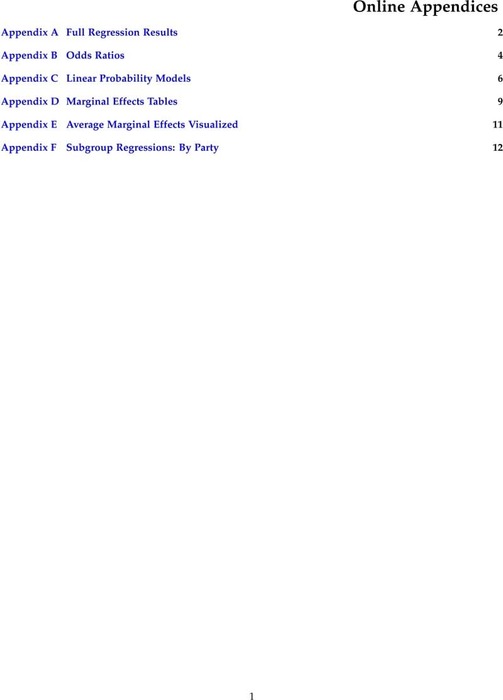 Supplementary Material for "Latinos, Group Identity, and Equal Opportunity on the 2020 California Ballot"