Abstract
Censorship constitutes an important pillar of effective governance in China. By drawing a connection between government censorship and media credibility, this paper addresses the following question: could government censorship be counter-productive by increasing the credibility of political rumors in China? Using a combination of statistical regressions and qualitative interviews, I find mixed evidence on the effectiveness of censorship in China. On one hand, the results suggest that government censorship can unexpectedly increase the credibility of politically sensitive information because people are more likely to believe in a rumor when they think it is more likely to be censored. On the other hand, the results also demonstrate that censorship can increase people's trust in state media over foreign news when it comes to a public crisis, even though citizens understand that the government censors and controls the official media.
Summary of changes from Version 1
Revised several typos. Revised the references to tables and figures in the data section.
Content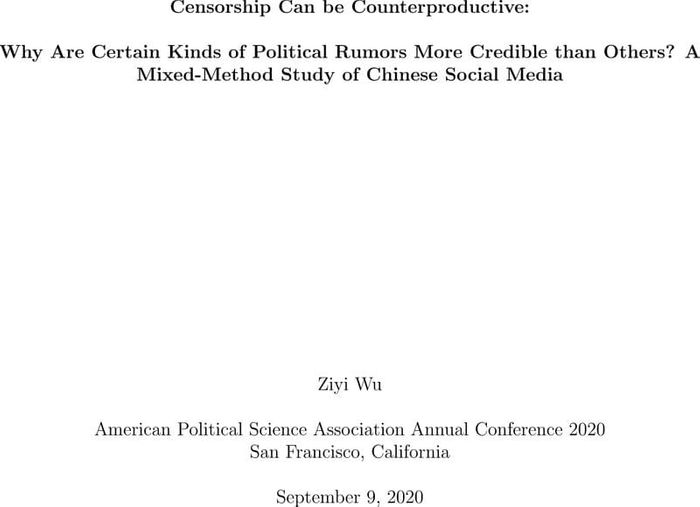 cloud_download
pdf : 1 MB
Supplementary material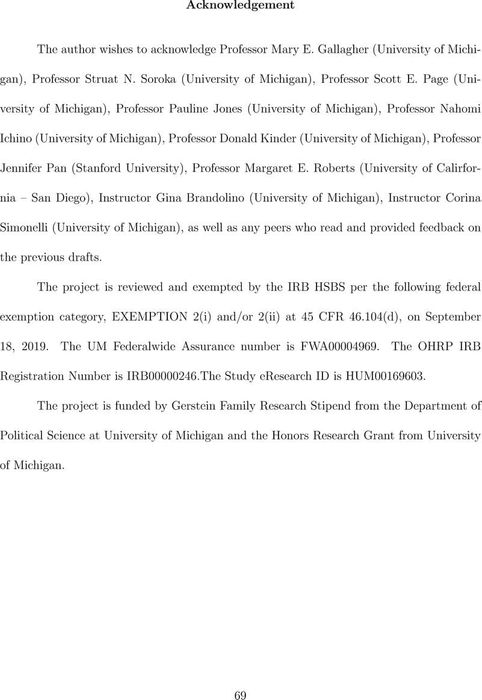 cloud_download
pdf : 0.20 MB
Supplement Material