Working Paper
Marijke Breuning
University of North Texas
,
Christina Fattore
West Virginia University
,
Jennifer Ramos
Loyola Marymount University
,
Jamie Scalera
Georgia Southern University
Abstract
Has the global COVID-19 pandemic negatively impacted the scholarly productivity of academics? Do gender and parenting magnify its effect? To obtain insight into the changes the pandemic has wrought to the lives and careers of women and parents in academia, we surveyed scholars in political science and international studies. The survey was in the field during the period in which many academics experienced shelter-at-home orders and were adjusting to a new reality. It captures initial reactions to changed circumstances, as well as the fears and anticipated consequences of the disruptions. We find that perceptions of a negative impact are quite broadly shared. The open-ended responses suggest the pandemic may widen the gender and parent productivity gaps. Although further analysis is needed to better understand the effect of the pandemic on scholarly productivity, we conclude that the pandemic enhances existing structural inequalities.
Content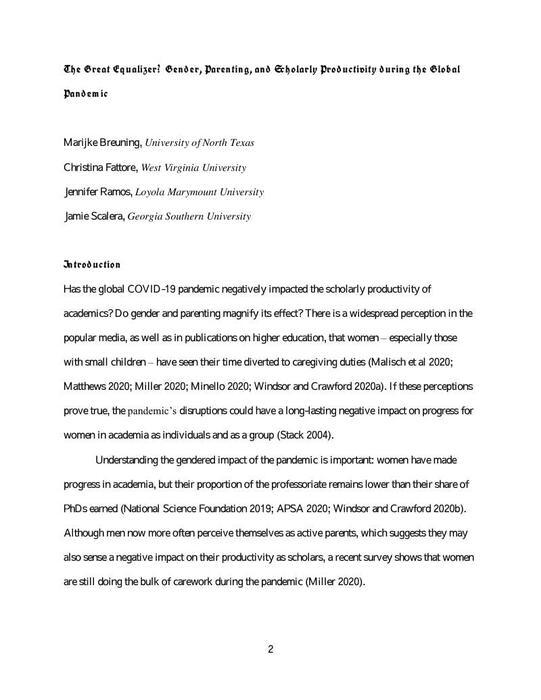 cloud_download
pdf : 0.49 MB